" A fuel-efficient Soviet car. "
Details
You can find this car in the "Searching for truth" quest at the Abandoned bandit's camp. Either disassemble it for a car battery or use it. You need the car battery for another quest but since you can make one at LVL 5 Chemistry disassembling is not recommended.
Obtaining
Actions
Repair
Disassemble
Need tools, gives :
Auto spare parts x
Tires x
spark plug x
Machine oil x
Automotive battery x
Disassembled car ZAZ-968 x1
Broken ZAZ-968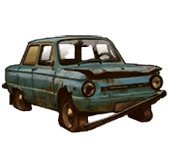 This car is broken, you can disassemble it to get some spare parts
Disassemble
Need tools, gives :
Disassembled ZAZ-698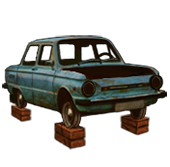 This car misses tires, automotive battery and some other parts.
Scrap
Need hacksaw, gives :
Scrap Metal x250-500
"Destroy" value +?
Forging+1 exp.
Notes:
Necessary to assemble the Electromobile
If you electromobile reaches 100% wearout and breaks, you will obtain a broken electromobile. Dissassembling it will give back essential parts of the electromobile (Electric motor, Nuclear battery) and a dissassembled ZAZ.
Real Life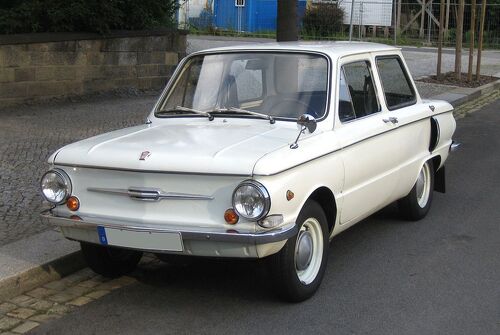 Trivia
infobox data update @V595