A van with high carrying capacity and fast in off-road terrain, good for long trips and trading, but consumes too much fuel.
Obtaining Edit
Shopping
Edit
Can be bought in the game shop for 20,000 caps.
Requires the following materials :
Requires the following tools :
Results :
Real Life Edit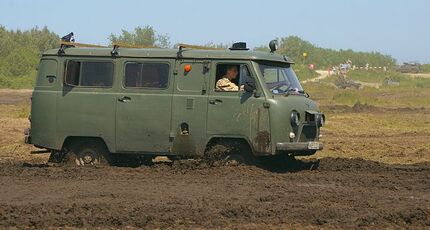 The UAZ-452 is a 4×4 off-road van manufactured by the Ulyanovsk Automobile Plant. Serial production of UAZ-452 started in 1965 and continues to this day.
Community content is available under
CC-BY-SA
unless otherwise noted.