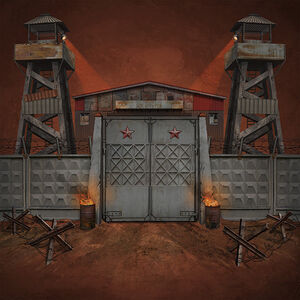 The wastelands are dangerous and you will encounter many different enemies. Have a look at this section of the wiki to learn about your foes. Some tips may save your life!
Fight mechanics
Edit
For more details, see Combat Mechanics
You can use a weapon from your inventory, but you cannot use weapons from the ground.
Weapons, armor, and vehicles will wear out after a battle.
Injuries
Edit
There are three types of enemies, causing different groups of injuries.
Multiplayer
Edit
If you play in Multiplayer mode and there are other players around you, the power of everyone is summed when you enter a battle, so you act as a team (but you receive the same injuries due to your defense point not being summed up).
Types of Enemies
Edit
Trending pages
All items (59)
Community content is available under
CC-BY-SA
unless otherwise noted.